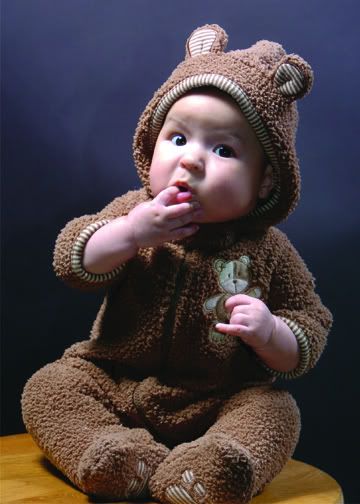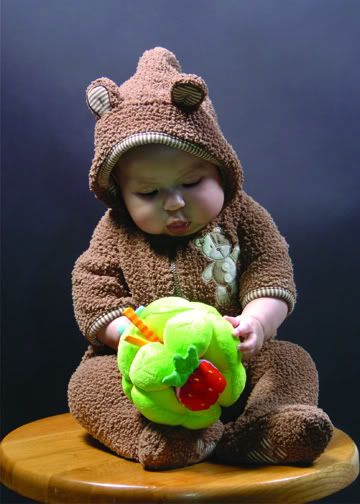 Yet we will make him run." That's the last line of a favorite poem of mine by English poet Andrew Marvell. It's not generally regarded as a great poem compared to the giants of poetry like Frost or Milton or Dante, but it still gets included in many anthologies and poetry textbooks. It's called To His Coy Mistress, and though it's spoken from an amorously-intended suitor to a young maiden, a few of the lines are well apt to express the sentiments of a mother toward her baby:
"Had we but world enough, and time....My vegetable love should grow/Vaster than empires, and more slow./An hundred years should go to praise/Thine eyes, and on thy forehead gaze....But at my back I always hear/Time's winged chariot hurrying near;/And yonder all before us lie/Deserts of vast eternity."
Another, more vernacular poem by an unknown author also sums it up well:
"Babies Don't Keep"
Mother, of Mother, come shake out your cloth
empty the dustpan, poison the moth,
hang out the washing and butter the bread,
sew on a button and make up a bed.
Where is the mother whose house is so shocking?
She's up in the nursery, blissfully rocking.
Oh, I've grown shiftless as Little Boy Blue
(lullaby, rockabye, lullaby loo).
Dishes are waiting and bills are past due
(pat-a-cake, darling, and peek, peekaboo).
The shopping's not done and there's nothing for stew
and out in the yard there's a hullabaloo
but I'm playing Kanga and this is my Roo.
Look! Aren't her eyes the most wonderful hue?
(lullaby, rockaby, lullaby loo).
The cleaning and scrubbing will wait till tomorrow,
for children grow up, as I've learned to my sorrow.
So quiet down, cobwebs. Dust go to sleep.
I'm rocking my baby and babies don't keep.
Maybe it's hormones or something that makes me cry EVERY time I read that low-brow, Hallmark-ish card poem the English major in my despises. I cried when I put away LuLu's newborn clothes after she outgrew them. I swear it's not postpartum depression. There is something so ephemeral and fleeting about the time you have with a baby, that even though you know your kiddo will grow up big and strong and you have all kinds of memories waiting to be made, and that you're just at the beginning of a long road filled with wonderful times, blah blah blah.....There is something so bittersweet about watching this little person grow basically every time you take a breath. She's four months old now, and the day before her 4-month birthday she rolled over for the first time. She can grasp objects and examine them, and loves playing with her Haba clutching toys and wooden rattles. She can push up and lift her head pretty far when she's on her tummy, and is starting to make those swimmy movements that will turn into crawling before I can even blink. She can hold her head up no problem now, and anticipates me lifting her up by raising her head up off the bed. She's already got such a personality at four months, that of a happy and secure baby, very intelligent and curious and super-strong. So, enjoy these pictures taken on her 4mo b-day. Along with her baby clothes and mommy's memories, these will be the only remnants of her ever being so little.